2020: Responding to the Future of Work + Family
Bridging the work and family divide beyond COVID-19
Bridging the work and family divide post COVID-19 involves employers, government, community services and families working together to build a pathway for recovery - the health and wellbeing of individuals, their families and our economy depends on it.
The State of Work + Family in 2020
The economic wellbeing of businesses and family households are interlinked. Financial hardship and challenging health and care situations can impact the ability of working families to adequately meet the demands of work and family commitments. This can ultimately mean their wellbeing suffers. As such, employee engagement, retention, productivity and absenteeism are negatively impacted.




Poverty is growing in Australia, with an estimated

3.2 million people, or 13.6% of the population

, living below the internationally accepted poverty line. It also estimated that there are 774,000 (17.7%) children under the age of 15 that are in poverty.

"Economic disadvantage in the form of inadequate resources can adversely affect children's social and educational opportunities, as well as health outcomes in the short and long term."

AIHW

UNICEF Australia has identified that for many children and their families, the fast-evolving COVID-19 situation has meant disrupted education and childcare, and potential loss of household income. Restrictions on free movement and the socio-economic fallout of the crisis can also put children at heightened risk of abuse and neglect. In the context of school and childcare closures, domestic care responsibilities for working parents, especially women, have increased considerably during the crisis. By giving working parents the time, information, services and resources they need to cope with the crisis, family-friendly policies and practices can make a critical difference.




Two-thirds of Australians

report that they 'felt anxious or worried for the safety of them self, close family members or friends, due to COVID-19.' The

ABS Household Impacts of COVID-19 Survey

found that the number of adults reporting feelings of

nervousness

or restlessness has almost doubled, compared to this time last year.

Throughout the COVID-19 period,

PANDA

has seen a 20% increase in the number of callers to the National Helpline services with a 66% increase in number of callers expressing concern regarding the risk of harm to their infant.

Karitane

experienced a 95% referral increase for parents with babies and young children aged 0-5 years seeking support during COVID-19 peaks March/April/ May 2020 .
Challenges Businesses & Families Are Experiencing During COVID-19
• Challenges with returning to work including public transport fears, logistics in the workplace, physical distancing measures
• Challenges leading teams remotely including inadequate flexible working from home policies and technology/home set up challenges that impact ability to deliver work activity virtually
• Redundancy and redeployment challenges as tough economic decisions are made
• Families face uncertainty about their job security and financial wellbeing
• Families are required to be flexible and agile to meet their work and caring commitments
• Many families are overwhelmed living and working in challenging domestic situations
• Families need support to reconnect with work and their wider community as many have lost their social-hood
Why supporting families at work is critical to economic recovery
"High stress caused by work-life conflict reduces productivity and engagement and increases mental and physical health issues"
Emma Walsh, CEO, Parents At Work on results

from the National Working Families Survey 2020
Increasingly, people want to work for inclusive organisations that care about their career, family and wellbeing needs. In particular, millennial employees have high expectations around work-life balance and place an emphasis on self-care.




Best practice employers want to retain their employees and ensure they remain engaged and motivated in their careers throughout different transition periods. They also want to attract gender diverse talent.




There is a very

strong business case

for supporting employees with caring responsibilities – for both men and women. The return on investment for adopting family-friendly workplace policies is clear.
The business case for 'family friendly' action
Employers play a crucial role in supporting the economic, health and wellbeing outcomes of working families to enable vital workforce participation, engagement and productivity.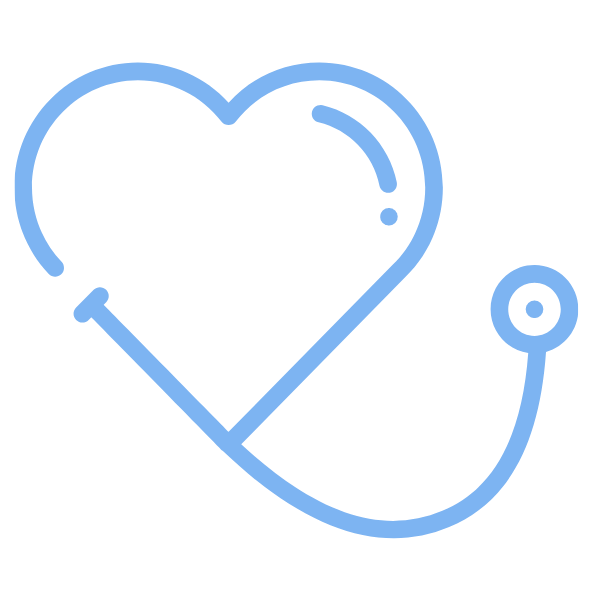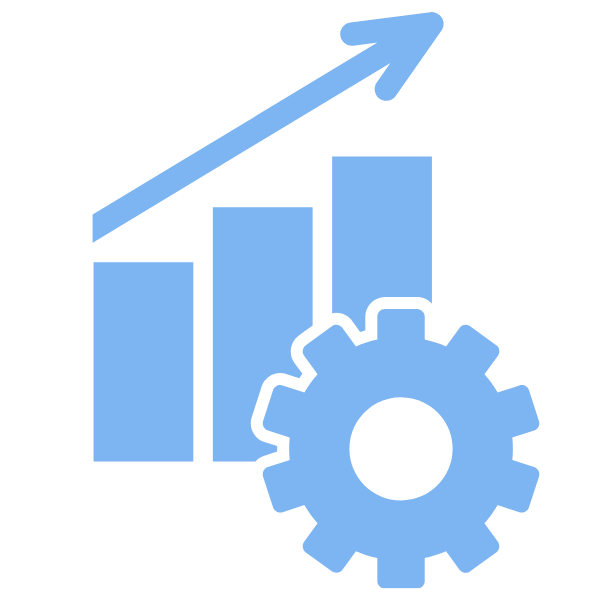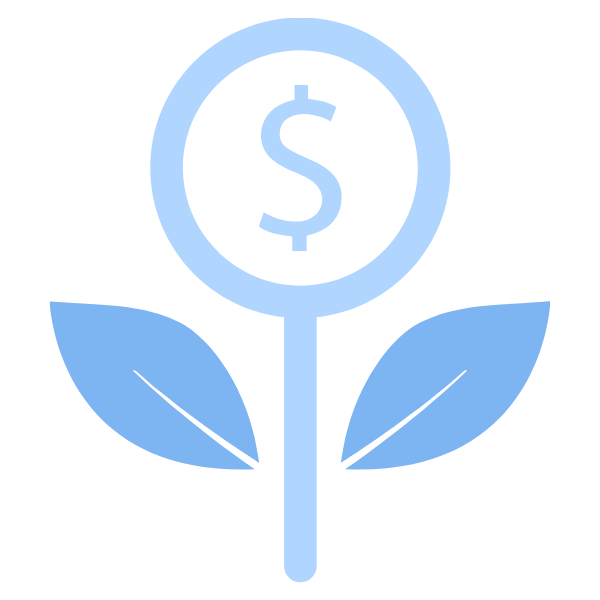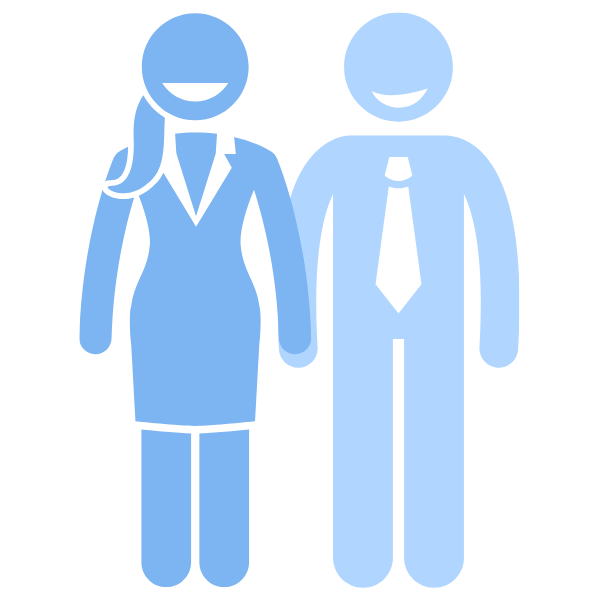 Elevation of your employer brand reputation as an Employer of Choice for women and men
Improvement in business productivity through attracting and retaining the best and most diverse

people and increasing engagement
Reduction in turnover costs due to work life conflict. An estimated cost saving of $40,000* for each employee you retain and would otherwise have replaced.
Reduction in cost of absenteeism through enhanced health, wellbeing and confidence of your employees
9 Key Family Friendly Recommendations for Employers
The 9 Key Recommendations
48% of employees will likely work remotely at least part of the time after COVID-19 (

Gartner

).
If properly designed, flexible work arrangements give workers greater freedom around when and where they work to fulfil their job responsibilities. They improve workers' opportunity to meet personal or family needs and achieve better work-life balance. They also enhance workers' productivity in challenging circumstances. Flexible work arrangements are particularly important in the context of potential widespread school closures and restricted childcare options.





Enable your workforce to meet the fluid demands of work and home by embedding flexible work practices. This allows workers to meet their essential work and caring commitments as they change and evolve.




Facilitate work from home options by establishing remote working protocols with individuals and teams, remembering that one size doesn't fit all.



Strengthen Health, Safety & Wellbeing
1 in 5 adults struggle to maintain a healthy lifestyle. Feelings of

nervousness

or restlessness has almost doubled compared to this time last year (ABS Household Impacts of COVID-19 Survey).
Prevent and address workplace risks by strengthening occupational health, safety and wellbeing measures. Protecting the health of workers, customers, users and other affected third parties is a critical priority for employers.




A healthy workforce is inspired by the company that cares for their wellbeing. Evaluating existing and new opportunities to support workers' self-care is one way employers can assist employees with their general wellbeing.




Support workers coping with stress and personal safety.

Potential risk of unemployment and workplace inflexibility (as in the times of COVID-19) can increase parenting stress, which has an impact on parenting practices and parent-child relationships.




Build an understanding that in times of stress, staff adapt and work differently. For some this may manifest as withdrawal from work related activity and deadlines, for others this may result in staff undertaking too much and overworking. Workplaces benefit from monitoring and supporting staff at both ends of this continuum.
Devise and implement a wellbeing strategy linking the caring needs of employees and the importance of work-life balance with physical and mental health.




Measure employees' level of work life satisfaction, this may be done formally using standardised measures or via short simple pulse surveys.




Create open and safe communication channels for employees to discuss their personal and caring challenges and any potential job stress such as excessive workloads.





Seek feedback from employees on what is needed to reduce work-family conflict and embed family friendly workplace practices.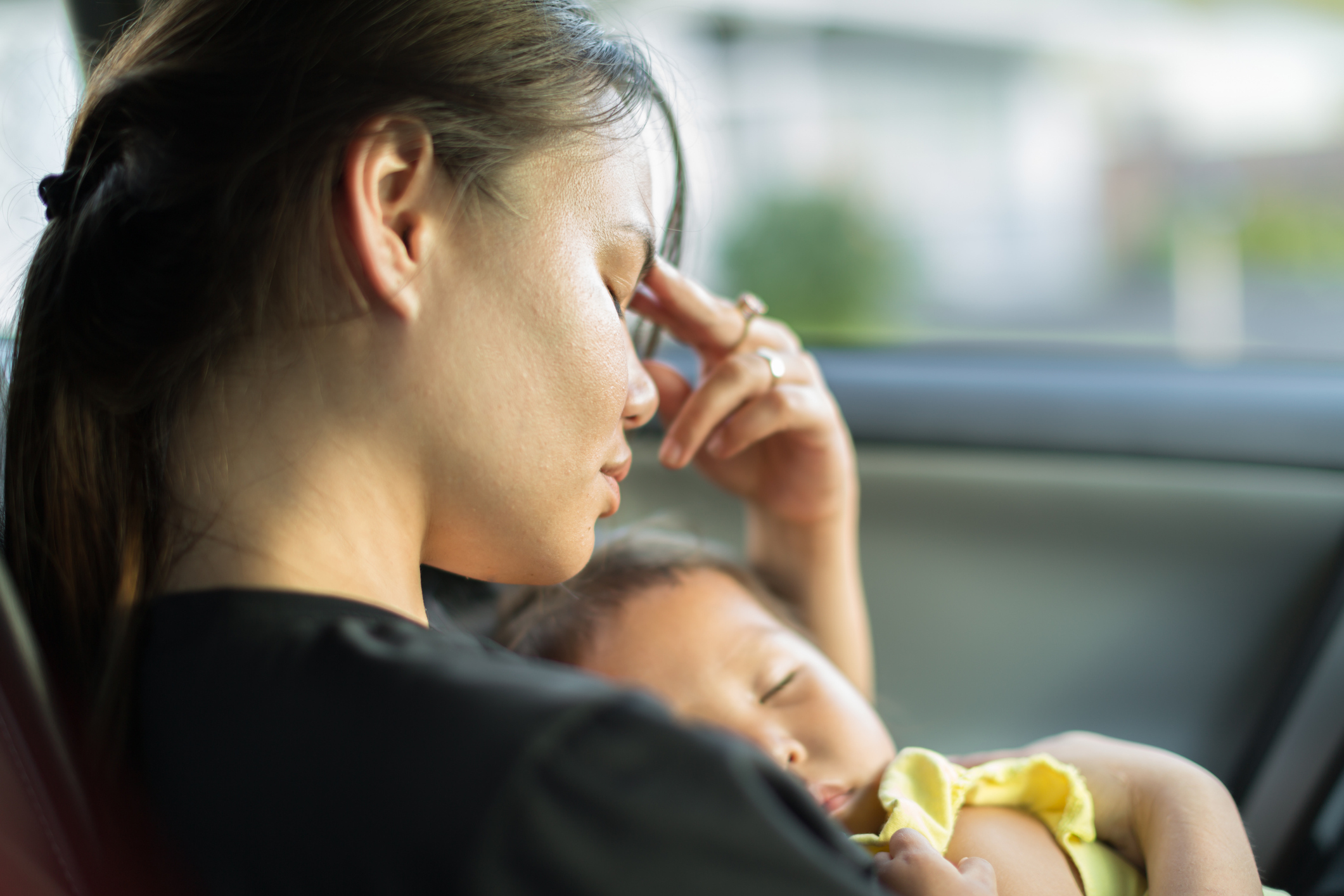 Promote education, wellbeing and caring support programs to foster a culture of healthy work-life balance within the organisation. Involve staff in the development of related tools and resources to ensure they evidence the language and culture of the organisation. Inform workers what assistance is available to them provided by an Employee Assistance Provider and government health services.




Provide New Parent Support
1 in 5 mums and 1 in 10 dads experience perinatal anxiety or depression (PANDA) . A baby's brain is 90% of an adult size by the age of 5, the first 2,000 days is critical for cognitive, social and emotional development.
Becoming a parent is one of the biggest changes many people go through in their lives. As well as being exciting, it can also be challenging. Supporting working parents is critical for the health and well-being of parents and children. A baby's brain is 80% of an adult size by age 3 and 90% by age 5, the first 2,000 days are critical for a child's physical, cognitive, social and emotional development. Positive early experiences lead to optimal brain development providing the foundation for skills a child needs for school and for life. The brain connections are all influenced by how parents and caregivers interact with them, ultimately their relationship with their child will help determine their relationships in life.




Untreated, perinatal mental illness can negatively impact nearly every area of family life including parent/baby bonding, fractured relationships, parentification of older children, and in the most tragic circumstances, suicide and/or infanticide. It is also estimated to cost the Australian economy $643 million in the first year after a baby's birth with productivity losses associated with increased workforce exit, absenteeism, presenteeism and carer requirements.
Supporting the mental health of staff members expecting a baby, on parental leave or returning to work after having a baby can provide a number of benefits for businesses including enhanced team culture, increased staff productivity and improved satisfaction in roles.





Every effort to ensure gender equality and accessibility of parental leave "beyond the policy" must become a reality for mums and dads to nurture happy, resilient and confident children across Australia.



Practical parenting support needs to be readily accessible for parents who need it, where they need it and when they need it (online, tele-health, face to face).





Leading businesses are now providing practical parenting support services to parents as they transition back to work or whilst in the workplace (webinars/lunch n learns) parentings groups and programs.



Address Family and Domestic Violence
"Almost one in 10 Australian women in a relationship have experienced domestic violence during the coronavirus crisis, with two-thirds saying the attacks started or became worse during the pandemic." (Australian Institute of Criminology via SMH)
Domestic violence is increasing dramatically during the COVID-19 crisis, likely worsened by quarantines and limited mobility that isolate women with their abusers (WHO).




Domestic violence in our community is unacceptable. The culmination of being socially isolated, facing financial stress and changes to everyday routines can inadvertently impact intimate partner violence. Having a job and going to a workplace can be a protective factor for those experiencing family violence and so when this no longer an option the risk and impact increases.




Ensure policies are up to date including guidance for workplaces around family violence leave allowances. Everyone has the right to be free from harm and to live without fear of violence or abuse and employers have their part to play in supporting employees out of its vicious cycle.
Managers and other leaders within the organisation can benefit from training on family violence, equipping team members to recognise the signs (both victims and perpetrators), how to respond and where appropriate refer employees to domestic violence support services. It's important to ensure managers or a nominated person is aware of procedures pertaining to employees experiencing family violence, regardless of gender.



Provide Financial Wellbeing Services to Families
3.2 million people live below the internationally accepted poverty line of 50% of a country's median income. 17.7% of Australian children under the age of 15 live in poverty.
Working parents commonly face financial challenges like meeting daily living costs, budgeting, rising childcare costs, servicing debt etc – all of which impact the ability to plan for future financial wellbeing. In a COVID-19 world this may also include salary reduction and risk of unemployment.




Employers can support employees in these uncertain times by being transparent about job security and offering resources or links to financial resources in a clear and concise way.




An organisation's Employee Assistance Program could also include financial coaching with a qualified financial coach, on topics such as budgeting and debt management.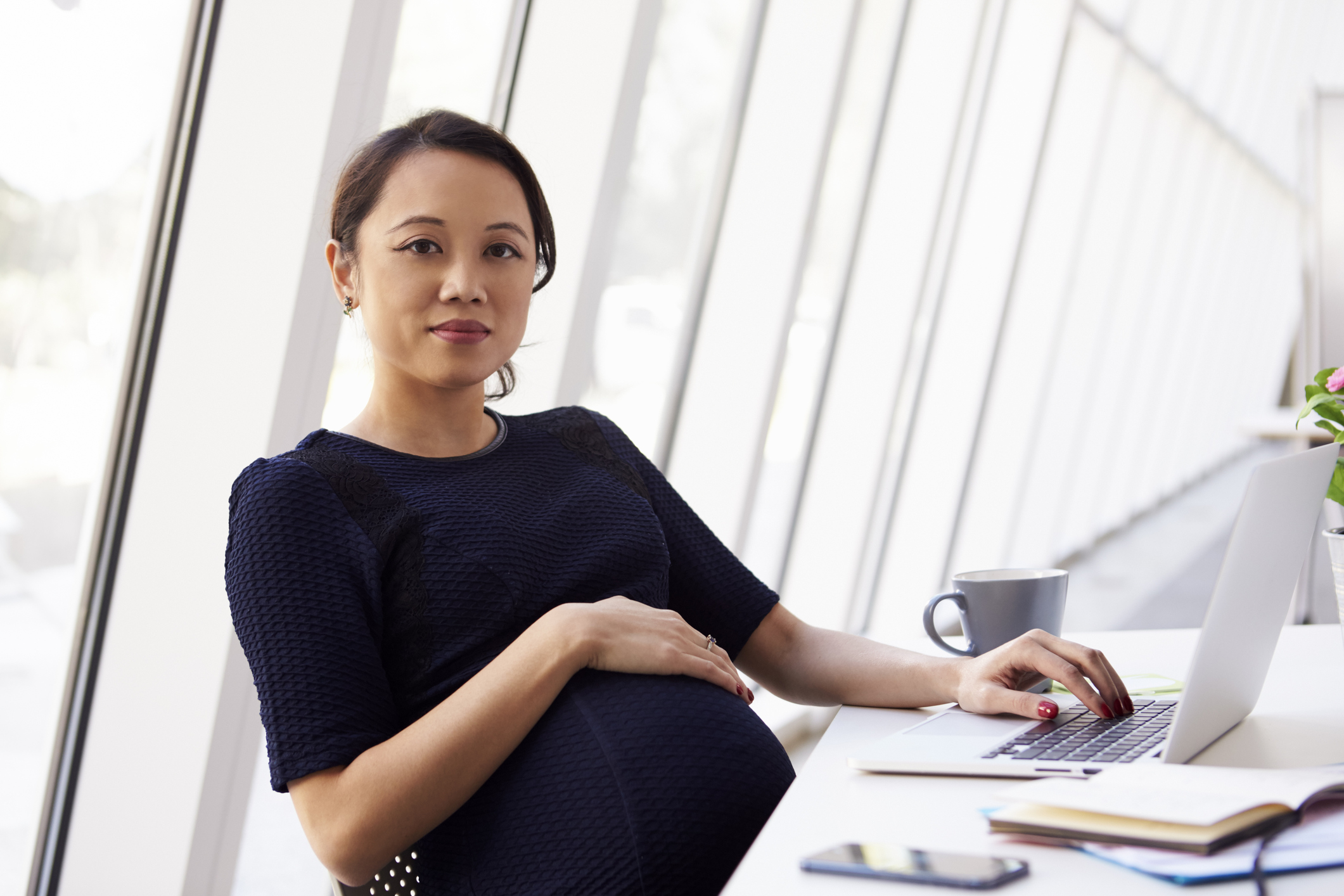 Review Your Family Leave Policies and Make Them Gender Equal
Less than 50% of employers offer any form of paid parental leave (WGEA)
Review paid and unpaid leave options available to families to meet ongoing care requirements. Introducing 'family leave' options to complement existing personal leave provisions supports those vulnerable employees most at risk of carer overload.




Encourage all employees – both men and women – to take parental leave or carer's leave if they require it. This challenges the traditional gender norms by helping to redistribute the unpaid care and household labour.




Offering 'family respite care' support is particularly vital for those facing a serious family health crisis, severe financial hardship or experiencing family violence.



Support Child Care Options that are Safe and Appropriate
Australia ranks 20th out of 30 OECD countries in terms of affordability of ECEC (Early Childhood Education and Care), with child care prices having increased significantly over the past decade.
Childcare is an integral part of family-friendly policies by supporting parents in providing stimulation and responsible care for young children while they work. In the context of school and childcare closures, employers can provide critical support to parents who are faced with limited or no childcare options. There is a risk that some parents may even be compelled to leave younger children with limited supervision, which can compromise their safety.




Research has shown

that investing in childcare provisions and wider caring support benefits employers with a sizeable return on investment as it reduces employee turnover, improves absenteeism and enhances employee engagement. Child Care support for employees relates to caring for children of all ages, from infants through to school completion. Examples of how employers can support parents with childcare include providing areas in the workplace that are child friendly, offering subsidies, salary sacrificing for care, back up or emergency care, respite support, and vacation care programs.
Burnout is on the rise, 73% of leaders reported feeling exhausted with burnout related issues including inability to manage separation between work and home life.
Educate leaders in how to support workers with flexible work and manage work-life conflict.




Informed managers help to create a more consistent and inclusive approach which leads to a more successful transition for everyone.




It is important that managers lead by example in their decision making, communication and practice of the organisation's approach to family friendly workplace practices.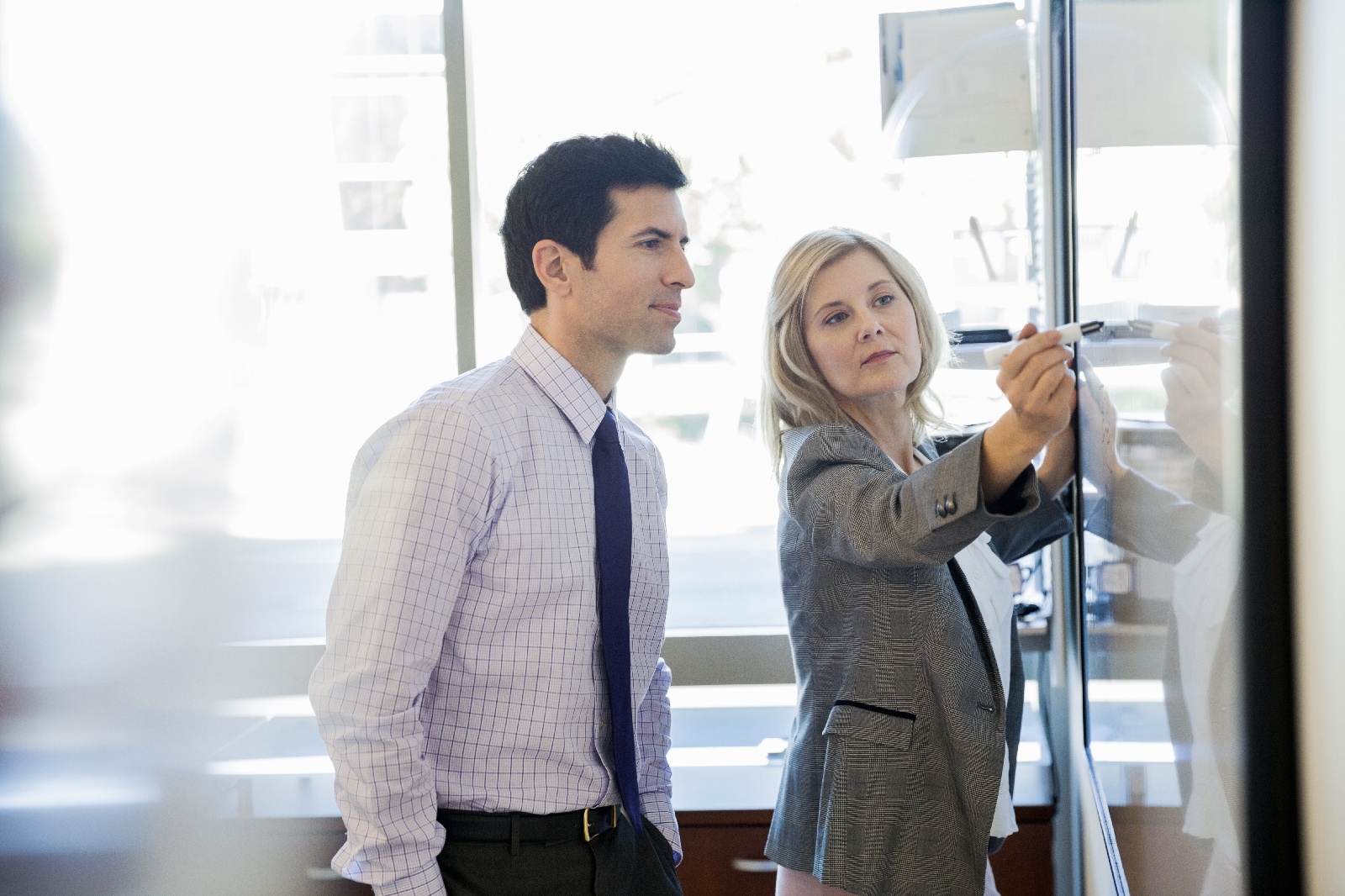 Put processes in place to review and measure how requests for flexible work are managed to ensure they're not blocked at management level and rejections don't conflict with organisational policies. Invite feedback from managers on challenges and concerns they have around resourcing, team impact, and job design to ensure they are adequately supported to embed family friendly work practices within teams.





Importantly, ensure that flexibility does actually lead to a greater sense of balance and doesn't come at the expense of the employee's wellbeing in favour of the workplace. An example may be when a new parent to returns to work part time following parental leave but they are expected to have the same output when they were full time. We need to set employees up for success not failure.
Gender Equality in Australia in declining. Australia has fallen from a rank of 15th to 44th on the World Economic Forum's Global Gender Gap Index in the last 14 years.
Economic opportunities, education and domestic gender norms must continue to be challenged to improve gender equality outcomes for women who are often the hardest hit. Women disproportionally take on caregiving and household chores at home and are more likely to be lower paid, part-time and casually employed.




When it comes to COVID-19

men are taking up

more of the caregiving and domestic responsibilities as more people are accessing flexible work arrangements and are working from home. Therefore men equally need access and workplace encouragement to use family leave and flexible work to support with care giving and domestic chores as women continue to carry the 'caring load' and feel the brunt of daycare/schools being closed.
From

Recommendation

to Action
We urge employers, government and the wider community to unite to support families, particularly those most vulnerable, to bridge the work and family divide by using these recommendations to build a pathway to recovery that protects children, tackles gender inequality and promotes the health and wellbeing of families.
Become a family-friendly workplace:
1.

Create a Work & Family Wellbeing Action Plan for your workplace

2.

Identify areas you can improve to support families in your workplace

3.

Revise your policies to ensure your people are able to meet their carer responsibilities

4.

Provide more agile work options so people can combine work and caring responsibilities

5.

Invest in support and training to help leaders and employees sustain healthy work life balance

6.

Protect vulnerable families with links to financial wellbeing resources, practical parenting

support, domestic violence support services
Take Action - Become a Family Friendly Workplace
For further practical support implementing these 9 recommendations, you can contact the following agencies:
If you have an enquiry or need assistance please complete the form below and one of our partners will get back to you. Please also let us know if you would like to stay updated with the latest Family Friendly Workplace initiatives.